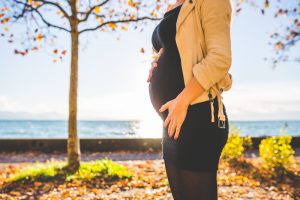 If you are pregnant, it is important to tell your massage therapist in advance and please select this service to receive the appropriate type of massage for your body and your baby at this time.
Pre-Natal Massage:
Pre-natal or Pregnancy Massage is performed by a trained pre-natal and peri-natal massage therapist.  These sessions are specifically designed to assist the pregnant woman as her body changes with each trimester of her pregnancy. Special cushions are used during the different phases to assist in the client's comfort and proper positioning during the session. A typical session can address pregnancy's various physical challenges: edema, postural changes, and pain in the lower back, pelvis, or hips.
Exercises designed for all stages of pregnancy:
Ask me about learning easy exercises designed to address your postural changes during pregnancy.  And, how these exercises can help prepare your body for an easier delivery of your baby.
Postpartum:
Massage can assist in abdominal recovery. If you have had a regular delivery, we can help you with getting your abdomen back in shape.  After a Cesarean delivery, lymph drainage therapy is very supportive during the healing process.
"Life is always a rich and steady time when you are waiting for something to happen or to hatch."  ~E.B. White, Charlotte's Web