Options for your Health and Well Being!
Egoscue Method Postural Therapy Sessions at home!
Do you have chronic musculoskeletal pain or a lack of functional mobility?  Would you like to maximize your health and well being or optimize your performance as an athlete?
Egoscue Method Postural Therapy sessions look at the source of your pain and dysfunction and correct the postural issues that are at the root of your ongoing discomfort.  Pain exists because your body is out of balance.  You and your Postural Alignment Specialist will assess your posture and create a personalized series of exercises designed to put your body back into balance.
The sessions last 45-60 minutes and you only need to show up with an open mind, the willingness to participate in your plan and with comfortable clothes.  We will take some photos to assess your posture so shorts and a sleeveless shirt are recommended.
The exercises are simple and relatively easy.  Some may offer a gentle challenge but should not cause you further pain or discomfort.
Accunect Energy Healing Sessions at home
Are you feeling fear and anxiety or feeling lethargic and isolated?
Our thoughts and emotions can impact our body and vice versa. When our autonomic nervous system is in a state of chronic stress or shutdown, this will impact our physical health, our relationships and our emotional states.  This can become a never-ending loop when left unchecked.
Accunect is a complete healing modality that restores the body's natural ability to heal itself on all levels (mind, body and spirit) by clearing the underlying sources of stress (such as memories, belief systems, and past traumas) that interfere with this natural healing process.
By using a Health Map and a biofeedback technique, the Accunect practitioner will connect with universal oneness or consciousness to find the areas in your body and mind that are ready to shift to restore greater health and well-being.  A gentle tapping technique is used to bring the body/mind back into balance.
The system is based on the ancient wisdom of Chinese medicine as well as quantum physics and the latest research on the mind-body connection. It is completely safe and non-invasive and can be used in conjunction with any other healing modality.
We are offering different lengths of sessions at different costs. You only need to come with an open mind.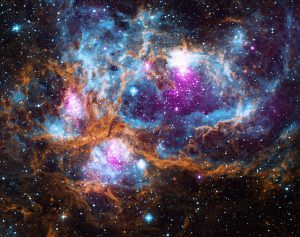 Make an appointment
Take time for yourself and feel more balanced today!